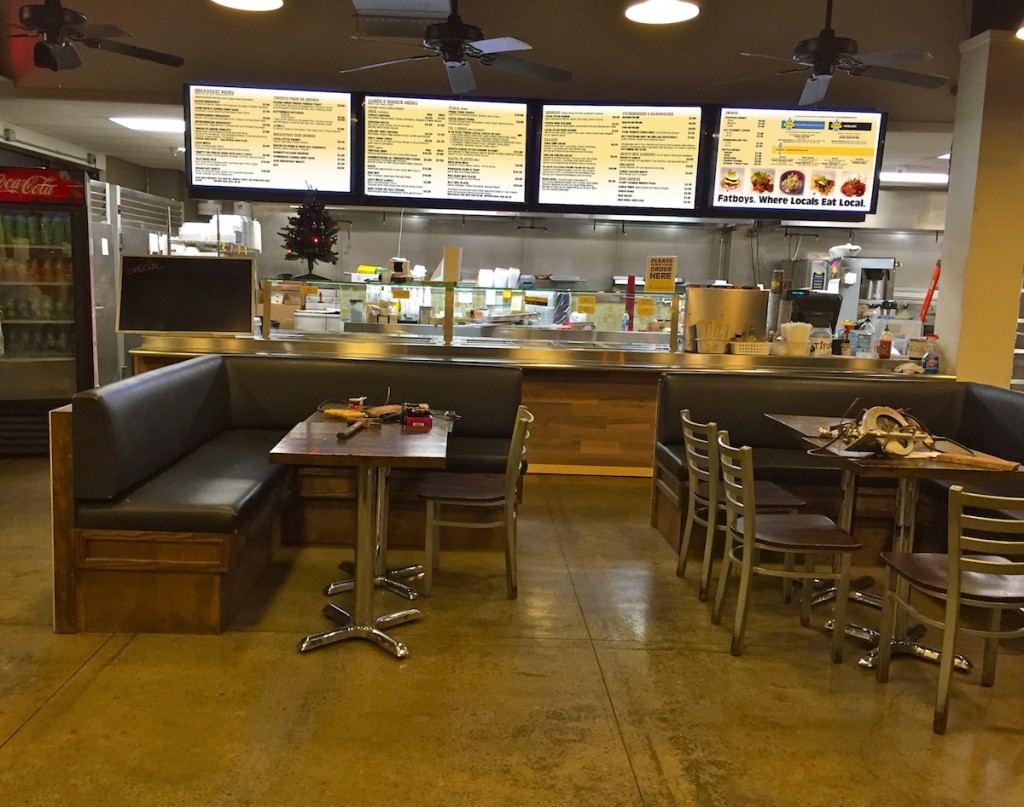 Just last week, Fatboy's Hawaiian Style Plate-Lunch in Waipio underwent some great new upgrades! The first thing everyone will notice is the bright, new, easy-to-read digital menu boards. Along with the menu boards comes some comfy seating and booths where you can enjoy your grindz.
Additionally, newly updated Take-Out Menus are now available at the counter. If you don't see um, just ask!
There's also a large flat screen TV on the wall so you can cheer on your favorites from UH and check out the surf contests up country too!
Stay tuned for more improvements at Waipio – and at all our Fatboy's locations!
Where Locals Eat Local.